| Joey & Lauren | Mon-Fri 6am-10am |
First they were high school friends, and now married with kids, Joey and Lauren are a chemistry-filled duo guaranteed to make you laugh every moment you spend with them. Joey has wild ideas and thinks formal sweatpants should be a thing. Lauren will put a restaurant meal in a dish and call it her own and is not afraid to throw herself in awkward situations.
From their famous segments like; Make Up or Break Up, Phone Jenks, and That Awkward Moment, to trying the latest challenges or trends, Joey & Lauren are your familiar friends that feel like family and keep you coming back for more.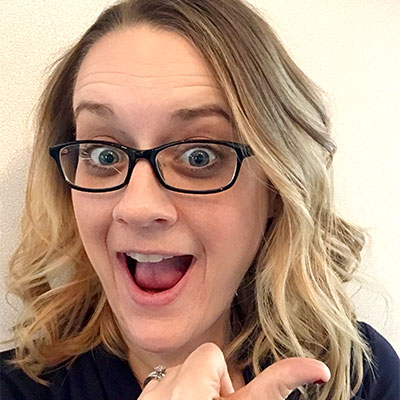 | Jen | Mon-Sat 10am-2pm |
After graduating from UIndy longer ago than she's willing to admit, Jenn started her "real" radio career in Marion-Carbondale Illinois, followed by Greenville, South Carolina (where she scooped up a husband) and Joplin, Missouri before making her way to Utah. When she's not talking into a microphone, Jenn's typically yelling at the TV during White Sox, Bears, and Gamecocks games, attempting to try all the restaurants with her husband, and keeping the tiny one better dressed than herself.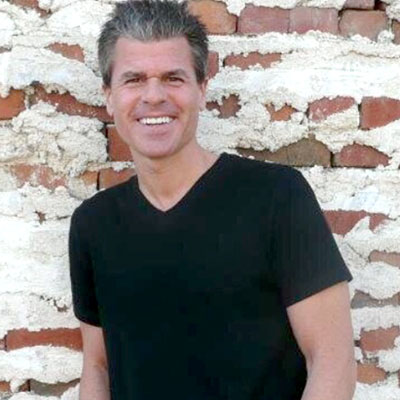 | Greg | Mon-Sat 2pm-6pm |
Broadcasting professionally since 1989 doing Morning Radio, TV and Emcee. Greg knew early on this would be his career path. "I was 7 years old when my parents bought me a microphone that would connect to our home stereo. I could hear my voice through the speakers and thought it was the coolest thing in the world. I'd interview family members at the holidays, going one by one at the dining room table. I enjoyed making them laugh and getting them excited about whatever I was talking to them about." In Greg's spare time, he enjoys riding his bike, working out and spending time with Justine & Avery. "Justine is the human, Avery is the cat."
| McCall | Mon-Fri 6pm-10pm | Mon-Fri 6am-10am |
McCall was born and bred in Utah, she grew up dreaming of being a on air because of her passion for music. She got the opportunity to when she followed her heart to Vernal. After a couple years, she moved back to Logan to chase her crazy radio dream and got added to the morning show on Utah's VFX formally known as AJ & McCall. She moved to evenings and later joined the Joey and Lauren Show. She's an adventure seeker, lover of all things furry, sassy as all get out, and literally just pumped about life. You can usually catch her rocking a snapback and a cat themed shirt spending her free time with her boyfriend Dustin and their 3 dogs, listening to all music, playing with makeup, working on remodeling home, and learning how to be a country girl. She believes you can achieve anything with hard work, determination, and a positive attitude. She lives life by this motto: "There always will be people that tell you 'you can't,' what you've got to do in that moment is look them right in the eyes and say 'watch me'."
| Mike Adam | Mon-Thu 10pm-2am |
Mike Adam loves being on VFX and his extensive radio resume, Mike has had quite the TV career as well. He's been seen as a music correspondent on MTV, VH1, AXS-TV, Music Choice, Fuse, Inside Edition and various other networks and shows. Addicted to social media?! So is Mike. He has a whopping 123,300+ followers on Twitter, over 7 MILLION video views on YouTube, and 37.7k followers on Instagram. You can find him on all platforms @MikeAdamOnAir.
| Baka Boyz All-Star Hitmix | Fri 10pm-1am |
In 1993, popular music culture was forever changed when two brothers from Bakersfield, CA joined Power 106 in Los Angeles. The most authoritative show on the radio, The Baka Boyz radio program, "Friday Night Flavas", contributed to the rise of hip hop in Los Angeles, bringing it from depths of late night programming to the light of mainstream radio and the coveted morning show slot.
One of the most naturally talented entertainers on the radio, the Baka Boyz, Eric and Nick V, owe their success to hard work and a true passion for music that started at a very early age. Their father would take them to professional gigs long before they could even drive and invested in their equipment, realizing early on that their talent was more than a hobby. Nick started DJing when he was only 12 years old and quickly garnered a reputation as a "Wonderkid DJ from Bakersfield". Together, Eric and Nick V. garnered popularity for their fast talk, natural improv skills and, of course, their live mixes.
Under the reign of the Baka Boyz, Power 106 in Los Angeles became the mecca for upcoming artists and where international acts such as Cypress Hill, Ice Cube, B.E.P, Jay Z, Wu Tang, P. Diddy, Biggie Smalls and Eminem were given their first shot. With Eric on the turntables and Nick V manning the microphone, the Baka Boyz dominated the industry almost overnight. The Baka Boyz pushed the boundaries of standard radio programming with their raw talent and gave birth to "The World Famous Roll Call", And the "Cali Caliente Power Mix Weekend".
From producing and remixing classic tracks to hosting nationally syndicated hit programs, the Baka Boyz have established themselves as radio royalty. Their ground breaking contribution to popular music culture continues with their Pop Mixshow, "The All-star Hitmixx," and the long running "hip Hop Mastermix" syndicated to an unprecedented 60 major markets. The Mastermix is the most influential and the most syndicated urban show in America, dominating an overwhelming 100 radio stations. Their audience now tops over 3 million listeners weekly!
The Baka Boyz influence expanded way past their expertise as DJs when they remixed Grammy nominated Foster the People's "Pumped Up Kicks". The Baka Boyz also remixed T-Pain and Ne-yo's "Turn All the Lights On", J. Cole's "Work Out", The Offspring's "Pretty Fly for a White Guy", and Beyonce's "Love on Top". And, their west coast classic "Pistol Grip Pump" was covered by Rage Against the Machine.
In addition to their dedication to music, the brothers are involved with the Susan G. Komen Foundation to raise awareness of the importance of regular check ups after both their mother and sister were stricken with cancer.
| Rick Dees | Sat 6am-10am |
Rigdon Osmond Dees III (born March 14, 1950 in Jacksonville, Florida), best known as Rick Dees, is an American entertainer, radio personality, comedian, actor, and voice artist, best known for his internationally syndicated radio show The Rick Dees Weekly Top 40 Countdown and for the 1976 novelty song "Disco Duck".
| The Weekend Throwdown With Jagger | Sat 6pm-10pm |
The Weekend Throwdown with Jagger is a four-hour non stop pop culture party! It's the place where you will hear all the hits, artist/celebrity interviews, hot remixes, and big hits from the past (we call them Throwdown Throwbacks)!
Every week we recap the Top 5 Downloads you're buying all across the country! We also preview the hottest new movies hitting theaters every weekend. In hour three of the show DJ Dramos, one of the country's biggest club DJ's, takes over The Weekend Throwdown with the "Level 3" mix ! We also give you a weekly celebrity/fashion news recap with Wendy Wild on a feature called "What's Up With Wendy".
Let the The Weekend Throwdown with Jagger be "The Soundtrack to Your Weekend"!
| Late Night Live | Sat 10pm-1am |
Late Night Live is hit-filled, late night mix show hosted by Jay Mac. Get the friends together and party all Saturday Night Long!
| Sunday Night Slow Jams | Sun 8pm-12am |
Sunday Night Slow Jams can be heard on over 150 radio stations across America and around the world. The show features love songs from today and yesterday and special coast-to-coast dedications, called Oral Expressions.